Email Address Change
We have changed the MMPC e-mail address; the new address is associated with our web site, and will no longer be connected with any particular web service provider. Please could you change your records for the More Mesa Preservation Coalition per the Contact Page.  Thanks!
Winter Visitors Starting to Arrive
Many raptors spend the winter at More Mesa, and, we are happy to note that the first of these visitors has already been seen …  a Northern Harrier Hawk.
Weed Eradication
The More Mesa Preservation Coalition is pleased to report that we are cooperating with County Parks and the Santa Barbara Agricultural Commissioner, David Chang, in a process to remove an extremely harmful invasive known as "Russian Knapweed" from More Mesa.  Currently about ¼ acre of this weed can be found on County owned sections of the northwest part of More Mesa (see map below).  However, the weed is known to spread easily and rapidly, so eradication of this relatively small area is very important.  Complete eradication of the existing Russian Knapweed will take about three years, but will go a long way toward preventing the spread of this noxious non-native onto the upper portions of More Mesa.
Updated Biological Resources Study
MMPC has learned that field work for the Bio Study has definitely been completed.  However the report is on hold and no estimated release date is currently available.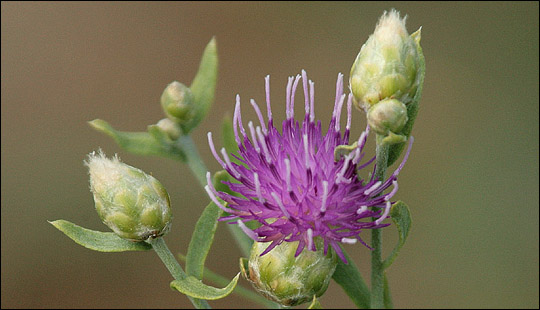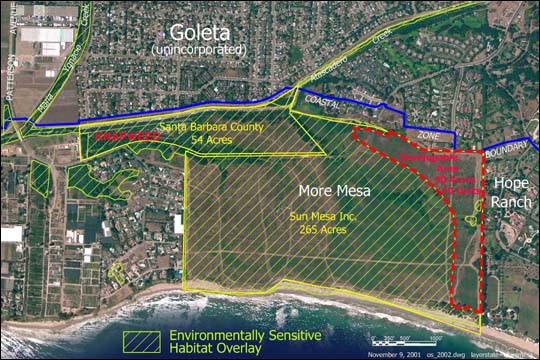 Knapweed, and map of knapweed on More Mesa. Click on map for larger image.