The contribution of native plants to the lives of birds, bees and butterflies is extremely important. Because of this vital connection, gardening with native plants has a decidedly restorative benefit to native fauna.
Butterflies, bees and birds are in serious decline due to loss of habitat, host plants and trees. One significant and relatively easy way to reverse this trend for many threatened species, is to grow native plants in the garden.
An added benefit is that growing native plants that have adapted to the local climate are beneficial when water use and gardening maintenance is of concern – provided that suitable plants are selected. Thus the plants listed in this section are all plants that grow on More Mesa, and are best suited for the wildlife in the area. The list includes several plants with showy flowers to provide color and interest in a garden, as well as being useful as cut-flowers.
Online sources about landscaping with Native Plants

The PRBO web site has a page on Landscaping for Birds by PRBO. PRBO ( Point Reyes Bird Observatory) Conservation Science "is dedicated to conserving birds, other wildlife and ecosystems through innovative scientific research and outreach".
The Santa Clara Valley Chapter of the California Native Plant Society web site has a page on Birds and Native Plants. Some reasons for growing native plants by Louise Lacey can be found atGrowing Natives.
Nurseries for Garden Plants
Information was obtained from a number of sources
Books:
Flowering Plants
Text by Nancy Dale and Photography by members of the California Native Plant Society.
Revised Second Printing 2000, Published by the California Native Plant Society.
Trees and Shrubs of California
John D. Stuart and John O. Sawyer, Illustrated by Andrea J. Pickart
2001 by the Regents of the University of California
University of California Press, Berkeley and Los Angeles, California
Other books on California Native Plants:
California Native Plants for the Garden
by Carol Bornstein, David Fross , Bart O'Brien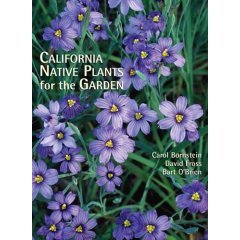 Wildflowers of the Santa Monica Mountains 
by Milt McAuley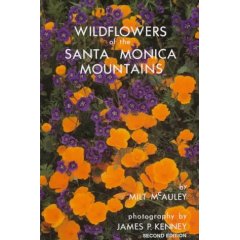 Online: