It has been a busy year for the More Mesa Preservation Coalition. Many hundreds of hours have been spent in proactive activities to preserve the beauty, habitats and wildlife of this lovely open space … March restoration event, providing information on native plants and invasive species, and observing and monitoring native fauna.
In addition, more than a thousand hours have been expended to the challenge of insuring appropriate development on the edges of More Mesa. We believe we are being heard, and are making on an impact on planning agencies in County government. This phase of our work is often intensely frustrating, but it is worth every moment when you consider our mission … to preserve More Mesa forever.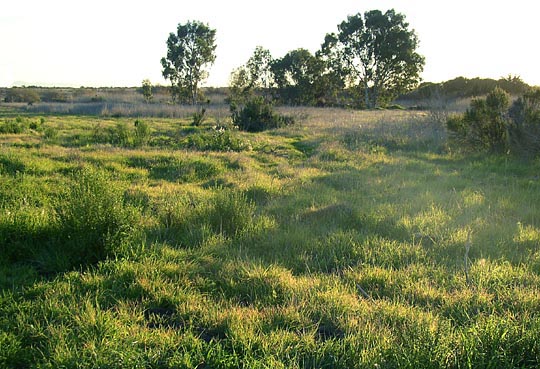 Picture of More Mesa, December 16th, 2004.
Celebrate the season in a most glorious way … visit More Mesa. You will find renewed conviction and energy. This precious place is worth the fight!! In addition, check January News for an overview of MMPC plans for the year 2005. Our warmest holiday wishes to all of you.