In pursuit of our mission to preserve More Mesa forever, the More Mesa Preservation Coalition (MMPC) constantly strives to reach the broadest spectrum of our community with our message.  One technique we have used in the past is illustrated talks tailored to the needs of audiences such as Homeowners Associations, Fraternal and Service Organizations and Environmental Groups.  We are currently preparing to accelerate these types of activities, so that we are able to connect with even more members of our Santa Barbara community.  Supporters can help by letting us know of any organization or group that would welcome a talk on More Mesa.  We typically focus on ecological values, recreational resources or history, but can adapt the length and content of any presentation, as appropriate to the particular audience.
Please contact us via the Contact page.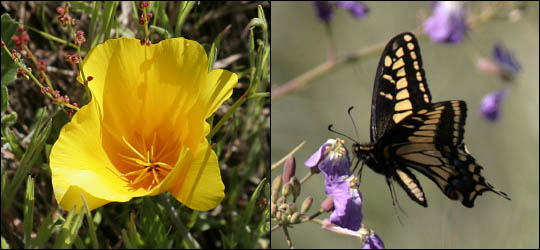 Spring is in the air on More Mesa.