Newsletter Available for Download
Earlier this year, our four page, full color Newsletter was distributed. It contained an update on conditions on and around More Mesa, and the activities of the MMPC. At that time, more than 800 members of the community interested in the preservation of More Mesa received the document. Since then, we have had extremely positive feedback on this publication. As of this month, the Newsletter is available on line. To read or download the Newsletter please click here.
EDC TGI
On August 12th , the More Mesa Preservation Coalition and three other groups sponsored the Environmental Defense Center (EDC) "Thank Goodness It's Friday" monthly summer event. During the evening we were able to connect with many old friends and make some new ones as well. A good time was had by all!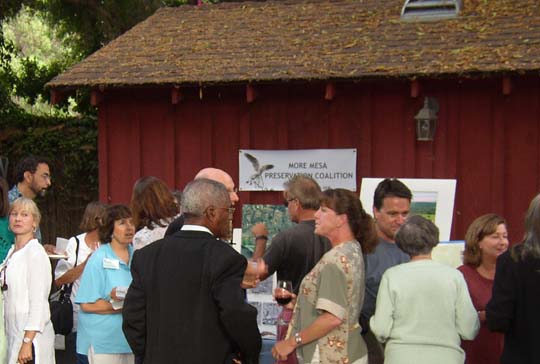 The EDC has been a major force in protecting More Mesa for more than 25 years. Our sponsorship of this event is but a very small expression of our thanks for all they have done.