Over the past months, we have been discussing the Updated Biological Resources Study that was begun on More Mesa last month. Our web site "News" section, and e-mail updates, as well as announcements posted by Santa Barbara County on More Mesa proper, have aroused a great deal of interest. Individual residents want to find out more about the study, as well as what could happen to More Mesa.
In addition, several informal neighborhood groups have invited the More Mesa Preservation Coalition to make presentations about More Mesa, its history, habitats and what the future may hold for this unique open space. For example, in late April, neighbors on the western edge of Hope Ranch held a small afternoon social gathering of invited friends and interested area residents. During the event, MMPC presented a slide show highlighting the ecological values of More Mesa, as well as details of the Biological Study, and its time line. A brief question and answer period followed. We are grateful to the host family who sponsored this enjoyable event and their commitment to helping their neighbors understand the current situation on More Mesa.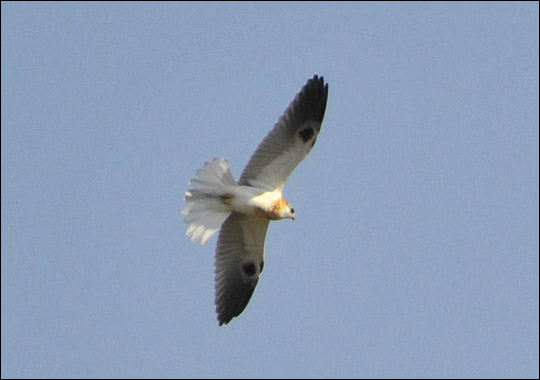 Recently fledged White-tailed Kite chick, east More Mesa, May 27, 2008 – Photo by Adam Lewis.