Babies, Babies, Babies
East:
In spite of the very high, and continuous, winds we have been experiencing over the past weeks and months, More Mesa's eastern kite pair have already hatched, and fledged, three chicks!  A sightings report, filed through our web site, has confirmed that there are, indeed, three juveniles …  already out of the nest and "perching, begging, and practicing both flying and landing". And, with an early fledging such as this one, there is a good possibility for a second clutch this summer.
This is really great news, as we are fairly sure that there were no young at the east nest site in 2011; the first time this had occurred in decades. (The lack of chicks at east could have been attributed to the abundant rainfall and high winds that we experienced last spring.)
West:
And … the Audubon Kite Watch Team, a group that has been monitoring kites throughout the Goleta Valley, reported that there are chicks at the west nest as well!!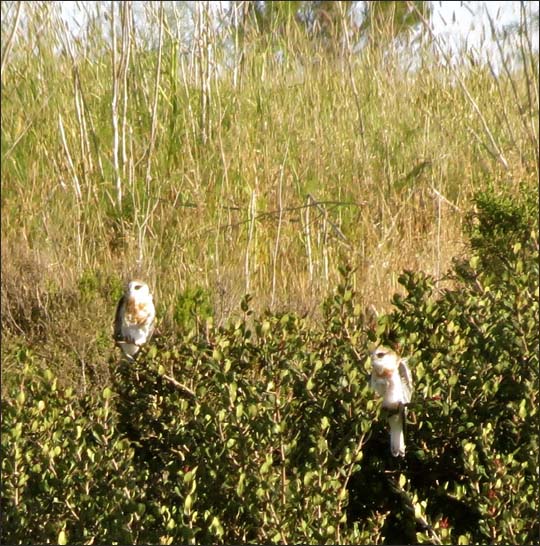 Two of the three fledglings on the east side of More Mesa.