More Mesa Biological Resource Study – Status Update
As reported in last month's news, the County of Santa Barbara has selected Rincon Consultants to prepare the Updated Biological Resources study of More Mesa.  The Board of Supervisors approved the selection on April 15th , and the one-year study is now officially underway.
White-tailed Kites
We are happy to report nesting activity on both the east and west ancestral sites of More Mesa. In addition, the eastern kite pair provided the most definitive evidence of  breeding seen at any kite territory in the Goleta area. The presence of kites on More Mesa is especially gratifying, since this does not appear to be a good year for reproduction in any of the other large open spaces in the Goleta Valley.  Once again, More Mesa is proving itself an excellent habitat for these very special and beautiful birds.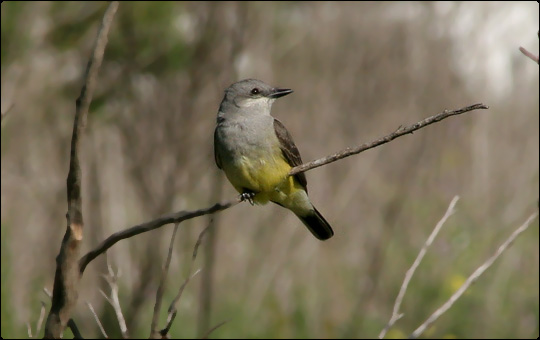 Cassin's Kingbird in burned area, More Mesa, April 14, 2008