As many of you may already know, More Mesa was sold to a Saudi investor in mid-December.  Obviously MMPC is disappointed that the seller offered the property to the community for $35 million, but subsequently sold to the new owner for $25 million.  However, we look forward to working with the new owner in a manner that not only protects the biological, aesthetic and recreational resources of More Mesa, but also addresses his interests, as well as those of other More Mesa stakeholders.
Finally, it is useful to remember that, while we do not know the buyer's plans at this time, the legal instruments that govern More Mesa have not changed. Whoever owns the property must comply with the policies and regulations of the County's Goleta Community Plan and the California Coastal Act.  This means that development will be restricted, public access will be maintained, and the habitat areas covering most of the property must be protected.  We look forward to a productive dialogue with the new owner on all these issues.
Welcome to a New Year!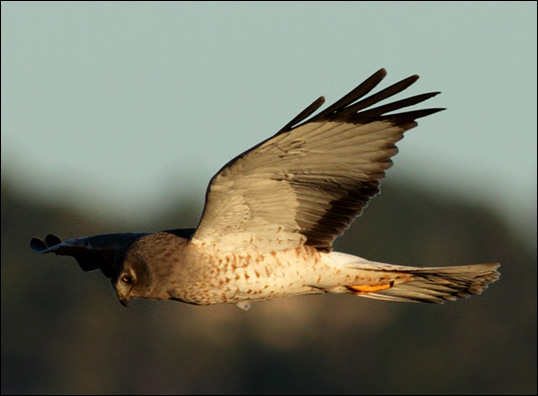 While typically one or two female Northern Harriers overwinter on More Mesa, this year there were a number of Harriers, including the male in the photo, taken on January 3, 2013.