As the year comes to a close, we would like to share some highlights of MMPC's work in 2006:
In early May, the More Mesa Preservation Coalition (MMPC) hosted a Forum for all candidates seeking the position of Second District Supervisor. This two hour event was very well attended, with about 100 of our neighbors present. Residents were eager to hear what each candidate had to say, with regard to specific questions about More Mesa, and Open Space in general. Details of the forum, including all candidate responses, were documented on this web site, a feature that was appreciated and well received by the community.

 MMPC had strong representation on a year long Visioning Process for the unincorporated portion on the Second District.  The final and approved document describing the work done by the Goleta Visioning Committee is now available [here]. We are gratified that More Mesa has a prominent place in the chapter of the document that is concerned with Open Space and Parks.
As usual, many hours have been spent toward insuring appropriate development on the edges of More Mesa.  We are hopeful that the implementation of the new "Design Guidelines" for the Second District will ease and standardize this process during reviews at the BAR and the Planning Commission.

Finally, in a year where routinely occupied kite nests were often empty, we are happy to report that our white-tailed kites have been much in evidence and prolific as well.  They have fledged at least eight chicks this year!
Celebrate the season in a most glorious way … visit More Mesa! Our warmest holiday wishes to all of you.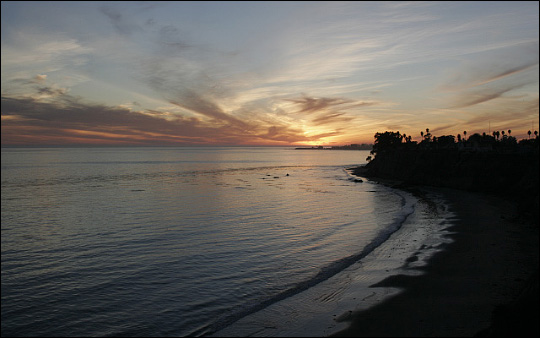 More Mesa Sunset