This month we would like to highlight a feature that was introduced to our web site several months ago … "Appreciation of More Mesa".  "Appreciation" contains some of the comments from participants in our More Mesa Usage Survey.  We are grateful to these folks who have been kind enough to share their thoughts and feelings about a place that means so much to thousands of residents of the Santa Barbara area. The page can be seen here.
If you would like add any comments, reflections, thoughts, appreciation of More Mesa, please contact us via the Contact page.
We have ample room on our site for a thousand entries … so let us hear from you!!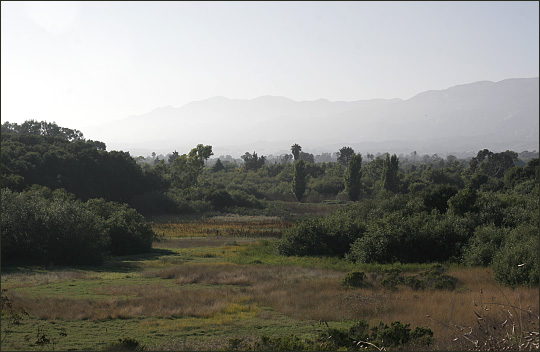 Marsh area of More Mesa, toward evening sun.