More Mesa Preservation Coalition Celebrates 10th Anniversary
This month the More Mesa Preservation Coalition celebrates its 10th anniversary!  In this very eventful decade, we have grown from a tiny cadre of less than 10 concerned neighbors in the More Mesa area, to a supporter base of 1000 community members from all over Santa Barbara county, as well other areas in Southern California.
To commemorate this landmark, we have created a timeline that features the major milestones MMPC has achieved, as well as important events concerning More Mesa.  This timeline can be found in the "Events" Section of this web site at  Timeline.
We are very proud of our accomplishments, and trust that this 10-year body of work will lay the foundation for the preservation of all of More Mesa—forever.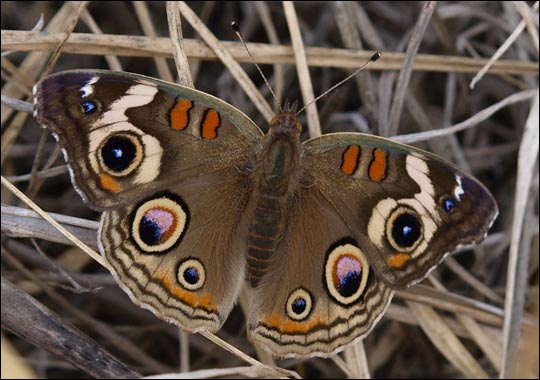 Farewell
Sadly, we have to say farewell to one of the photographers, Yuji Kozaki, featured on the "People > Photographers" page. Yuji is returning to Japan after spending a year at the Donald Bren School of Environmental Science & Management at UCSB. Yuji was chosen by the Japanese government to attend university as a graduate student in the United States.
While he was in Goleta, Yuji explored the wonderful fauna and flora to be found in many places in Santa Barbara County, including More Mesa, where he captured many excellent photos such as the one above of a Common Buckeye. Thanks, Yuji, for sharing the photos of your adventures – you had many followers including those on Flickr, and will be missed. Wishing you the best in your future activities.